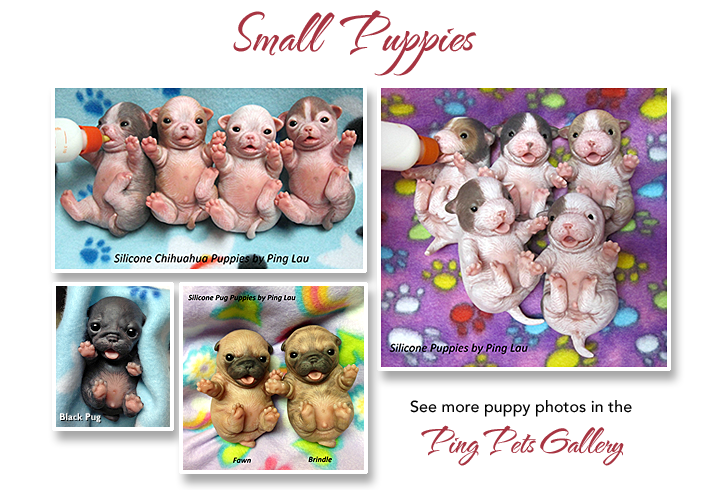 Small breed puppies are $200 USD each and are approximately 4" (10 cm) in length. They are poured in soft Ecoflex 20 silicone and
hand painted by the artist. When ordering, a deposit of $70 USD is due with the balance payable when your pet is ready.
Postage is free in the U.S.; $15 USD First-Class Postage to Canada; $29 USD Registered First Class to the rest of the world.
To order your Puppy, please email ping@pingart.com. Choose from the following small breeds:
Pug, Chihuahua, or Yorkie. Or request custom painting to resemble the small breed of your choice.
Please contact Ping if you need to convert to another currency or go to
http://www.xe.com/currencyconverter/ for current exchange rates.