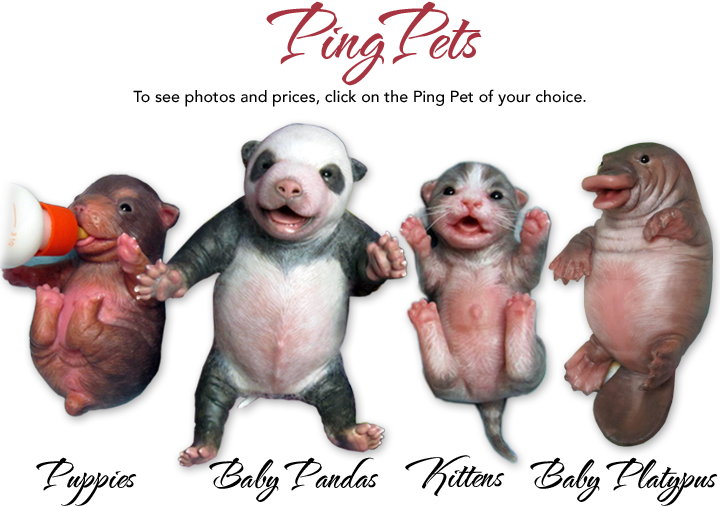 Ping Pets are made of soft Ecoflex 20 silicone (bulldogs are also available in firm silicone). Each pet
is individually hand painted by the artist and comes with a sealed, empty baby bottle and little fleece blanket.

You may order your Ping Pet with a deposit of approximately 1/3 of the price and then pay the balance
when your pet is ready. Prices are shown on the individual pet pages.
To order your Ping Pet, please email ping@pingart.com